Do You Have A Rendering Project We Can Help With?
Monocouche Render

The outside of your property is the one thing that's visible to everyone that goes past. Your rendering is the thing that gives your property the first impression to anybody visiting.
Monocouche Render is also known as a through colour render, and this render is already pigmented with the final colour. Monocouche render comes with a lot of benefits, making it an excellent choice for your project.
Some Of The Benefits of Monocouche Render
No need to paint
Monocouche render is a through colour render, and so there is no need to paint it. Once the building is rendered the colour will be exactly as it is meant to be.
No need to repaint
Monocouche render should last for at least 25 years, and so there is no worry about having to repaint the exterior of the building. Monocouch colour does not fade, so the original colour you chose will remain that way.
Totally weatherproof
The UK weather is pretty terrible at times but with monocouche render it will protect your property making it fully weatherproof in its guaranteed lifetime.
Insulation
Monocouche render has excellent thermal efficiency, so when you use a monocouche render on your property, you will also save money on your heating bills.
Cost Effective
Monocouche render is a very cost-effective option for your property. This is due to the minimal time it takes to complete the outside of your property and the lack of maintenance involved.
May Add Value
Having your property rendered in a high quality insulated render that does not need any maintenance for years to come could make it easier to sell in the future. Also, Monocouche render adds curb appeal to any property when it is done right. 
Even if you don't currently plan on selling it is there if you decide to in the future and you will know that the outside of the building is looking great.
If you are interested in Southern Render Solutions coming to give you a quote for your monocouche render project then please get in touch with us.
Acrylic Render Systems
Acrylic render is a resin-based render that is exceptionally weather-resistant, along with being durable and flexible acrylic render can also incorporate silicone.
Acrylic render is also known as a thin coat render, and it can be applied to render boards or onto masonry backgrounds. At Southern Render Solutions Ltd, we apply most of our external render systems using a machine.
Acrylic render is very versatile and because it can be applied to render carrier board and masonry it makes a great option to enhance any tired-looking buildings a new lease of life. Acrylic renders come premixed with a huge colour choice and some acrylic render manufacturers offer a colour matching service.
Acrylic renders can be finished with many different textures and with it being flexible it is also less likely to crack, which can be a big problem for other renders.
It is never a good idea to decide what colours you like using a screen so at Southern Render Solutions Ltd carry samples so you can see with your own eyes if we come and quote.
Timber Frame Render Services
With energy standards always changing along with building regulations a lot of architects and builders are moving away from traditionally built building methods in favour of timber-framed buildings.
Timber-framed buildings can still be finished with brickwork but a lot of new properties incorporate rendered panels.
These new cutting edge designs do not only look great but they serve the purpose of being very energy efficient and with a wide range of colours and textures available it is a great choice for timber-framed buildings.
Timber Frame Render a Great Way To Increase Insulation Values
Timber frame render solutions provide an effective and easy solution to improving insulation values for commercial, industrial and domestic properties. These render systems keep exterior walls watertight, dry and warm and this then creates a comfortable and healthy property.
External Wall Insulation (EWI)
External Wall Insulation (EWI) is a great way to insulate your property and save some money on your energy bills. External wall insulation is where a layer of insulation is fixed to the outside of your property and then covered in reinforcing mesh and then covered in an external render.
The finish of external wall insulation can be a pebbledash or a textured finish, and we can even do a brick effect finish if that is what is required.
Why is External Wall Insulation Great?
There are many positives for external wall insulation and below are some of the reasons what it is a great idea.
EWI can save you on your energy bills.
EWI can be applied without any internal access.
EWI does not reduce the space inside the property.
EWI improves weatherproofing and also helps with sound insulation.
EWI helps to make a building airtight, which reduces draughts and loss of heat.
If you are interested in external wall insulation for your project, then please get in touch with us.
Refresh Your Existing Rendered Property
Southern Render Solutions Ltd are not just renderers that apply render to new buildings, but we also carry out a lot of work for people where we have to hack off the existing render and reinstall new render.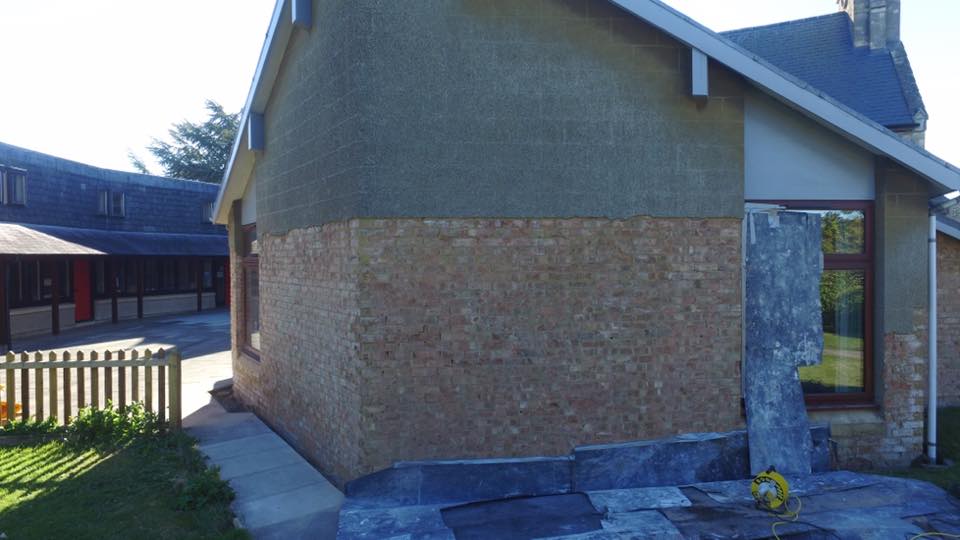 A lot of sand and cement rendering now is failing and so needs to be hacked off and replaced. This sounds a lot worse than it is and removing the old render is essential.
Pebble-dashed buildings tend to age quickly, and the render can start to look patchy, so the best way to get over this is to remove the existing render and replace with new.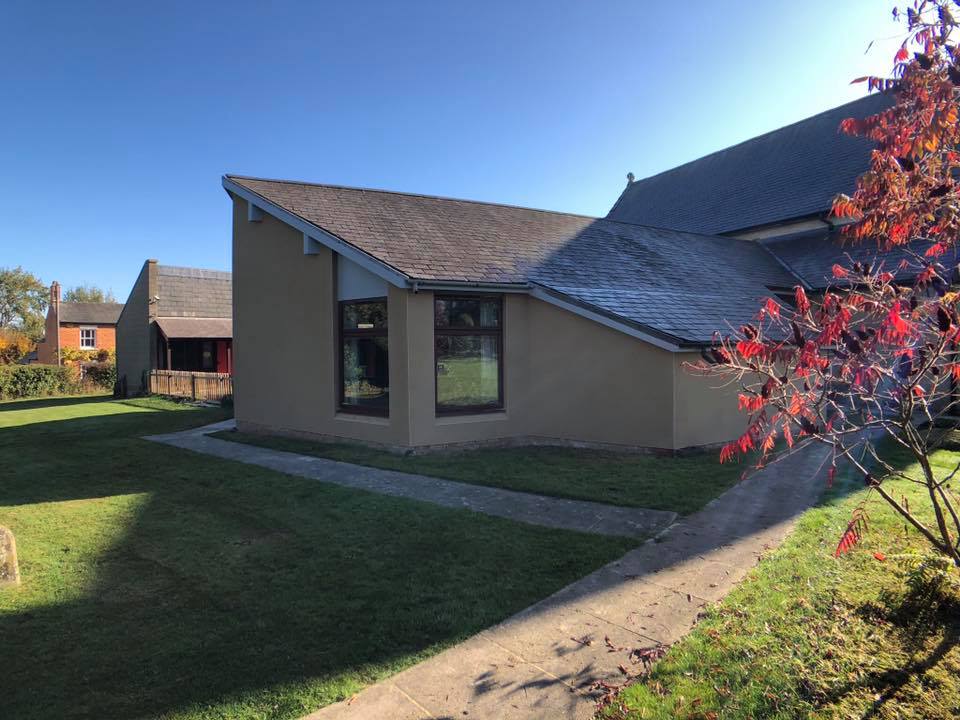 If you have a property that has been rendered previously and would like us to come and quote for a refresh, then please contact us.
Liquid Floor Screeding
Southern Render Solutions Ltd offer liquid floor screed solutions for both commercial and domestic sectors.
Liquid floor screeding is a precise, fast and efficient floor covering. Our range of liquid floor screeds can be used with underfloor heating systems, and our liquid floor screeds have a fast drying time and can be walked on within 24 – 48 hours.
Benefits of using Liquid floor screed
Can be force dried
A perfect finish
Does not need curing
Low shrinkage to reduce the risk of cracking
Doesn't need reinforcing
Can be walked on in 24-48 hours
If you have any questions or would like us to give you a quote for liquid floor screed, then please contact us.
Manufacturers We Use
There are a lot of render manufacturers out there and we only work with the best render manufacturers and all of our work comes with the right guarantees.